February Gardening Tips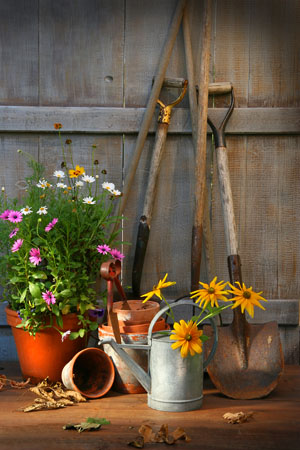 What can I plant now?
Bedding Plants: To add color to your garden, consider planting dianthus, pansy, viola, and dusty miller. This time of year it's best to plant flowers that can withstand freezing temperatures such as the ones listed above. To learn more about planting annuals, click Here.
Bulbs: Dahlias, crinum, and agapanthus are good choices for bulbs to plant in February. Consider adding a layer of mulch to the bulb to add protection from cold temperatures.
Vegetables: Potatoes can be planted in February. They do best if you plant them 3 inches deep and do not add lime to the soil. Click Here to learn more about planting vegetables in North Florida.
What maintenance is required this month?
Shrubs & Trees: Prune shrubs and trees that do not flower in the spring now as it will help them to develop to be fuller and more healthy.
Pests: To control pests on deciduous fruit trees, citrus trees, and shrubs, apply a horticultural oil now while they are dormant.
Crapemyrtle: While it is still too early to prune back crapemyrtle trees, removing seed pods and twiggy growth will help it to look better during the winter months.
Pruning: Avoid pruning back plants that have been damaged from the cold. Wait until warm weather returns to prune to cause the least amount of damage to the plant.
Soil Testing: If your plants were not as healthy this year as in year's past, consider doing a soil test. Click Here to learn about soil testing.
Freezing Citrus: If freezing temperatures are predicted, water citrus trees at least a day ahead of the freeze to protect it from potential damage. Also, adding a cover to it as well will provide added protection. Visit http://edis.ifas.ufl.edu/mg025 to learn more.
Irrigation: As the temperatures drop, grass and plants require less water. Adjust irrigation systems accordingly.
Always good to...
Trim St. Augustine grass at 3-4" high
Deadhead flowers to promote growth
Check your irrigation system to ensure plants receive enough water
For more information on lawn tips, please visit http://solutionsforyourlife.ufl.edu/lawn_and_garden/