March Gardening Tips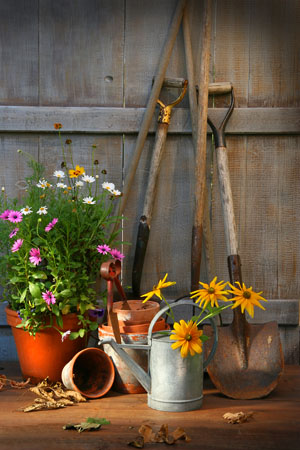 What can I plant now?
Bedding Plants: By the end of the month, it's a good time to start planting warm weather flowers such as angelonia, wax begonia, and zinnia. To learn more about planting annuals, click Here.
Bulbs: Dahlia, canna, and gloriosa bulbs are good choices for bulbs to plant in March. Consider adding a layer of mulch to the bulb to add protection from cold temperatures.
Vegetables: Now is a good time to plant warm weather crops such as bean, tomato, squash, and corn. Click Here to learn more about planting vegetables in North Florida.
What maintenance is required this month?
Azaleas: After Azalea flowers have blossomed, prune back the shrub to encourage new growth and a better shape. Click Here to learn more about azaleas.
Pruning: The best time to prune back shrubs and flowering trees is after the last flowers fade, but before new buds begin to form. If trees and shrubs do not flower, the best time to prune is at the end of the dormant season or when the last of the freezing and cold weather is gone and warmer weather is more consistent.
Fertilizing: Ornamental shrubs such as palms, azaleas, camellias can be fertilized in March. Choose a fertilizer with at least 30% slow release nitrogen.
Freezing Citrus: If freezing temperatures are predicted, water citrus trees at least a day ahead of the freeze to protect it from potential damage. Also, adding a cover to it as well will provide added protection. Visit http://edis.ifas.ufl.edu/mg025 to learn more.
Irrigation: Check sprinklers to ensure that all grass and shrubs are receiving adequate irrigation. '
Mulch: Adding mulch to flower beds will preserve moisture in the soil and will keep weeds at bay. Click Here to learn about the best choices for mulch in Florida.
Always good to...
Trim St. Augustine grass at 3-4" high
Deadhead flowers to promote growth
Check your irrigation system to ensure plants receive enough water
For more information on lawn tips, please visit http://solutionsforyourlife.ufl.edu/lawn_and_garden/